Board of Advisors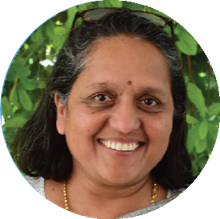 Nandita Singhal
Director at Secure Meters Ltd Udaipur, India
Nandita has worked at Secure from 2006, she has been involved with the company since its inception. This helicopter view of the business helped drive Secure's strategy. Her values-based approach has strengthened Secure's brand in all our territories and propagated a culture that we can all be proud of. Nandita led the corporate communication group at Secure and spearheaded the employee engagement programmes as well as starting our volunteering programmes. She is a member of Secure's board of directors and Council of Advisors. She continues to work with the team at Secure, steering development from a design, usability and communications perspective.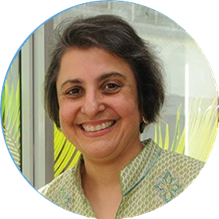 Rati Forbes
Director, at Forbes Marshall Ltd Pune, India
Rati is a Director at Forbes Marshall Ltd – a company which has been, for over six decades, building steam engineering and control instrumentation solutions that work for the process industry. Rati is responsible for the Social Initiatives which the company supports; in the areas of community health, education and women's issues. The initiatives include a reading/learning enhancement program which runs in 90 low-income primary schools; catalyzing and coordinating the effective functioning of over 300 small savings group for women. She is a graduate in Psychology and Sociology; has done courses in Human Resource Management from IIM Ahmedabad; and more recently, on Philanthropy and Social Entrepreneurship from Stanford University. She has just completed a Masters degree in Sustainability Leadership and Management, from Cambridge, UK.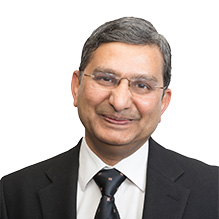 Sharad Heda
COS at Microland Bangalore, India
Sharad Heda is an IT industry veteran with over 33 years of experience. Sharad has been with Microland since its formative years and held several leadership roles including that of COO, CFO, CEO-Global Tech Support and President-India & Middle East.A certified Six-Sigma Green Belt, Sharad is passionate about driving digital transformation through quality initiatives. He has been an assessor for the prestigious CII "Excellence in Business Management" program that evaluates and selects the Best Managed Corporate entities of India. He is a member of NASSCOM's IT services council and has been mentoring startups in their growth journey for the last several years. Sharad is a Gold Medalist in Electronics Engineering from NIT, Nagpur and holds a Master's Degree in Business Administration from the Jamnalal Bajaj Institute of Management Studies, Mumbai.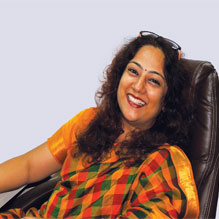 Eika Banerjee
CEO Future Learning
A Chevening Gurukul Fellow for Leadership & Excellence, Eika Chaturvedi Banerjee is one of India's leading Women Business Leaders and is currently the CEO of Future Learning, India's leading Skills, Talent and Leadership Development organisations. She is also amongst the leading Corporate Mythologists in India, and a sought-after speaker on Diversity & Gender Issues.Before her entrepreneurial journey, Eika has had rich industry exposure of over 12 years of core operating experience in various Business Leadership roles. She has contributed in key positions with blue-‐chip organizations like Standard Chartered Bank, ABM Amro (now RBS), Citi & Kotak, both in India & Singapore. Eika has a keen Interest in Indian History, Mythology & Yoga and regularly draws upon India's age-old wisdom for her unique pedagogy. She is the founder- curator for Aakhyaan 2014, India's First ever Annual Mythology festival, a knowledge platform that she has conceptualized with the Department of Sanskrit, University of Mumbai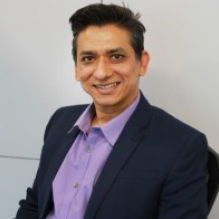 Anshoo Gaur
Co-founder & Board Member at
Verolt Engineering Ltd.
Anshoo is an India based Global Senior Executive with track record of building world-class institutions.Career history of delivering revenue, profit and shareholder gains in highly competitive markets, quickly carving a foothold in emerging, growth and mature sectors; effortlessly bridges cultural barriers and builds alliances across all stakeholders and Board members, making high-stakes corporate decisions that withstand the test of time and establish new milestones in sales and profit.
Business Architect who establishes highly responsive organizations, restructuring processes and realigning infrastructures to support emerging and disruptive technologies, new business lines and innovation; effectively navigates companies through large-scale change, process optimization and capability enhancements.
Relationship Creator adept at cultivating long-term business alliances and inspiring employees; develops team members, fostering executive leadership across all levels of the organization to achieve peak performance in capabilities, quality and efficiency.Creative Catalyst for change and innovation with strong sales and marketing background; consistently exceeds top- and bottom-line targets in stagnant as well as growth economies; draws upon broad-based executive background, sound business judgment and technology acumen to drive success.
Anshoo is dedicated to help improve the lives of people; directly and through the use of technology.  He is also  committed to unleash the potential of youth in India (and globally) and put India on the Innovation map.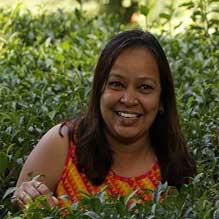 Bharathi Goidani
Co founder, Art Therapist
An artist turned into the therapist. Art is her first love. She started as an artist and developed herself into an art therapist. She has conducted various art and therapy courses for women and children from a different stratum of society. Bharathi has a quest for knowledge and believes in continuous learning and updating herself with the latest trends in the art world. She is a teacher by heart and is currently working as a teacher at Symbiosis International School and is associated with KMM from 2001.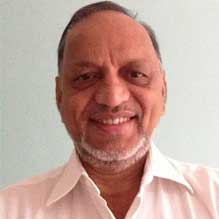 Taher Chiniwala
Co founder, Industrialist
An excellent and very humble human being. He is the Managing Director at Chiniwalas. The Chiniwalas have been associated with the most prestigious buildings in India.
His staff and people who know him have very high respect towards him. Taher bhai is one of the most senior members of KMM and has been connected with KMM from 2001. It's our pleasure to have him as a core team member.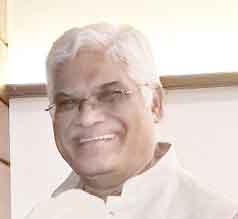 Satish Joshi
Architect, Entrepreneur
Born and brought up in Solapur under influence of some really inspiring personalities, imbibing virtues of courage, givers attitude and humility in me. Lucky to get graduated as an architect from J. J. College, Mumbai, a premier institute then. Practicing in Pune since 1985. Could produce some good institutional, commercial and industrial buildings in and around Pune. Associated with Naren and this activity since 2008. For the simple reason that, I like to learn and grow, I like to be with positive people, it is always " sangam sharanam gachchami". In life, I believe, nothing is by coincidence.  Connecting with Life School also is not a coincidence for me. Contributing to this cause in Life School, I believe will make life complete.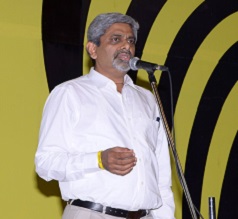 Prashant Shah
Pillar, Architect, Founder of
R Cube
An architect and planner with over 25 years of experience, founder partner and Principal Architect of Group Phi Architects and Designers firm, Pune, India. Worked in India and overseas project mainly in Singapore, Indonesia, Wales UK. He has been honored with various international, national awards in the field of Architecture and Interior Design. Founder of Himmat foundation and the main force behind R Cube Charity Store involved in Reduce, Reuse and Recycle. He has been connected with KMM from 2001 and is also the chief coordinator for KMM for 2019. He enjoys imparting life skills sessions to the 10th std. students.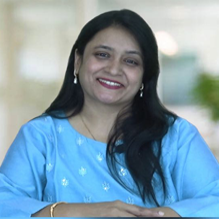 Jyoti Gosavi
Co founder
Jyoti aka Jo has graduated from the London School of Economics with a Masters Degree in NGOs and Development. Her experience is being put to good use in her amazing ability to understand a situation and act, keeping into consideration the highest good of all. She is meticulous in her planning and execution and it would be mild to call her Miss Dependable. She is a Pillar of Strength to thousands who look up to her for guidance. With panache, she is the Co founder at Keep Moving Movement. She also plays the role of Director at Life School and Director Marketing at Wow Parenting. A child psychologist who has conducted 500+ attitudinal development training programmes for children and youth. She is also a Public Speaking coach for individuals, teachers & volunteers.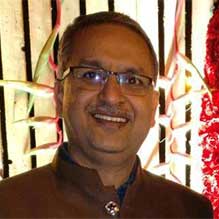 Vikas Bhandari
Entrepreneur
An Entrepreneur, Founder at Vikas Bhandari & Associates, he started India's largest car accessories store in Baner. Car Ax. It has covered working bays with pneumatic tools, detailing bay, sun control film bay, and various other car accessories. A very loving and pleasing personality. He has been connected with KMM from 2001. He was the chief coordinator for KMM in 2018.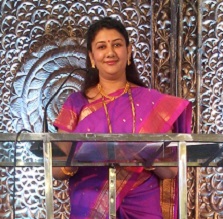 Kanchan Dangre
Entrepreneur, Educationist
A dynamic and dedicated early years educationist, with over 12 years extensive experience in the field of Pre-school and childcare supporting children from the age of 1.5 months right up to 12. She is passionate about high quality early childhood education and work towards creating an environment where children look forward to learn every day. She also has a very intense desire to work with the community to support working parents by giving their children access to quality education and homely care. Kanchan is associated with KMM since last 9 years.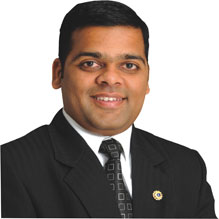 Raj Muchhal
Entrepreneur
Managing Director at Shreeram Creations and Gopisons Creations and Clothing PVT Ltd. Raj says "Keep moving movement has helped me to understand my role as a human being. It has taught me to be courageous and has helped me to look towards life very positively".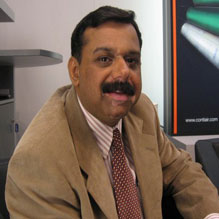 Amit G Varde
Runs a joined family business of Manufacturing & Trading of Speciality Chemicals & Allied Items used in the Printing Industry. His interests include military history and strategy.
He has been a part of KMM and enjoys working with the youth.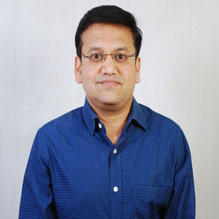 Ravindra Dangre
Founder of Coolex Airconditioning. He has been associated with Life School and Keep Moving Movement from last few years. Ravi says "KMM has developed me as a better human being, improved my public speaking skills and has made me a Contributor in all areas. KMM is an opportunity where kids learn to dream big and to live a better and greater life. I am blessed to be part of KMM".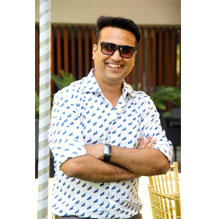 Milind Mehta
Milind, Co-founder of THe Sound Factor, is a true sound and music enthusiast and also a hardcore professional in the field of sound integration. His expertise in sound solutions spans over 20 years. Despite his young age he has set up various operations for professional sound in the entertainment and media business. Milind gets satisfied when he sees a twinkle in the eyes of students while conducting a KMM session.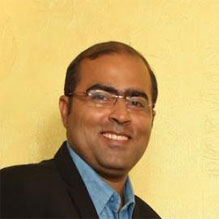 Kuldeep Ruchandani
Kuldeep, A talented Company Secretary, and partner KPRC and Associates. Kuldeep has the ability to win you over with his warm and gracious demeanor. He impresses you with his willingness to listen and his composed enthusiasm, without over-reacting. Kuldeep communicates precisely what is on his mind. He brings tons of positive energy to people around him.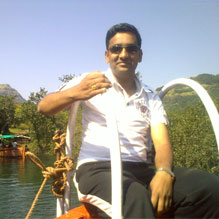 Harshad Doshi
Owner of Hokar constructions dealing in Real Estate, Building, Contractors of freezing plant construction services, etc. He has been a part of KMM and enjoy's conducting KMM sessions for students.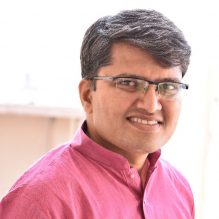 Pankaj Pipada
Pankaj has been associated with KMM for the past 14 years. Pankaj says" At every step of life, we see things which are not ok and need correction. Most of us comment and move on. KMM gave me this opportunity to do something to bring about the necessary changes by working on the roots (students) of the tree (Country) making it strong and healthy and ensure it gives long-lasting fruits and shade to everyone.PyaarSe……".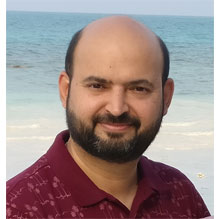 Dr. Neeraj Rayate
Dr. Neeraj is a Gastrointestinal Surgeon with expertise in laparoscopic and robotic surgery for gastrointestinal diseases and bariatric surgery. After completing his medical education in India, Dr. Rayate completed his advanced training as a fellow at the Department of G.I. & Oncosurgery, at the Athens Medical Center in Greece.Dr. Rayate has a special interest in robotic & laparoscopic GI & bariatric surgery. Dr. Rayate has conducted several live surgical workshops to demonstrate technically demanding procedures which were broadcast live to international audiences in the US, Italy, Turkey, and Singapore.